Let us help you get the dazzling smile you deserve!
Having the smile you desire is important to your confidence, so if you have something less than the smile you deserve, our cosmetic dentist here at the dental office of Michael S. Spangler, DDS, PA is here to help. We offer several different cosmetic dentistry options that can improve your smile and give your confidence a boost in the process.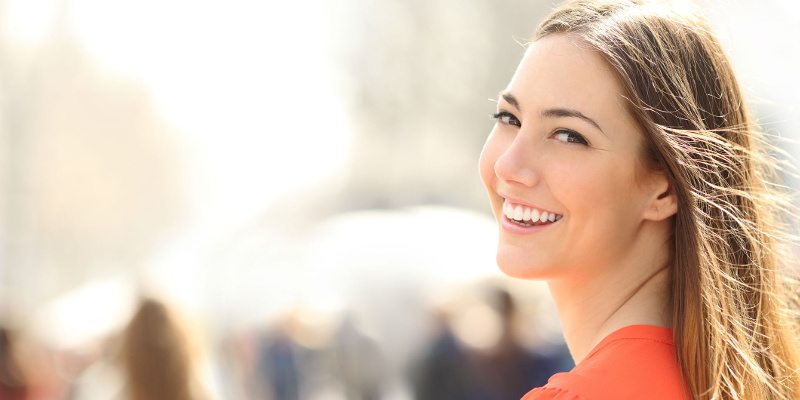 Teeth whitening is a simple procedure that can tackle stains from foods, drinks, and smoking, so you'll be ready for photos, job interviews, dating, or any other situation where you want a quality smile to shine through.
Other situations where our cosmetic dentist can help you is if you have a tooth that needs restoration due to a crack or chip. There are many ways to accomplish tooth restoration and we'll discuss the options with you so that the best method can be utilized for your situation.
Another option that could be ideal for your situation is porcelain veneers. These are affixed on top of your tooth and look completely natural. They can be used to overcome various issues, including stains that whitening isn't working for, damaged teeth or are widely spaced or slightly misaligned. Because they require no recovery time and take no more than two visits, in most cases, porcelain veneers are quite popular.
Our dental clinic has been serving the Kernersville, North Carolina community for nearly 50 years and we are confident you'll find your visit with our cosmetic dentist to be a pleasant experience. We'll be happy to schedule a consultation for you, so you can learn more about how a cosmetic dentist can improve your smile and help you achieve any other oral health goals you may have.
---
At the office of Michael S. Spangler, DDS, PA, our cosmetic dentist proudly serves residents of Winston-Salem, Clemmons, East Bend, Walkertown, Kernersville, Pfafftown, and Yadkinville, North Carolina.