At our office, we're proud to offer high-quality family dental care to your entire crew.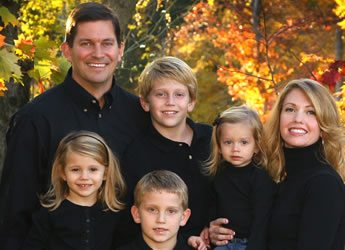 When it comes to finding the right dentist for your family, there are a number of factors to consider. The first is whether the dental office you're considering offers family dental care, or if the staff specializes in the care of a certain age group or a particular service. Something else to consider is the experience of the dentist providing the treatment. Your oral health is a crucial part of your overall health and well-being, so regular dental checkups are a must for every member of the family.
If you're in or near East Bend, North Carolina, you can count on the dental office of Michael S. Spangler DDS, PA for your family dental care needs. We're a full-service family dentistry office that provides a range of service and treatment options for all ages. Our services include regular dental checkups, which we recommend having twice a year, as well as cavity fillings, crowns, tooth extractions, bridges, and root canals. If anyone in your family is unhappy with the appearance of their smile, our cosmetic dentistry services can restore confidence and help them look and feel their best.
At our office, we're proud to offer high-quality family dental care to your entire crew. Dr. Spangler has more than two decades of experience in the dental industry and can treat a wide range of oral health concerns and dental problems. We also work with many insurance companies and provide a welcoming atmosphere that helps each patient feel more comfortable during their visit.
---
At the office of Michael S. Spangler, DDS, PA, we offer family dental care services to residents of Winston-Salem, Clemmons, East Bend, Walkertown, Kernersville, Pfafftown, and Yadkinville, North Carolina.