It is important to begin appointments with a dentist for children at a young age.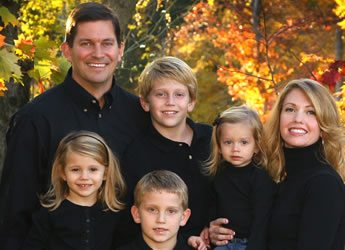 It is often surprising to new parents to learn that they should locate a dentist for children nearly as early as they select the pediatrician. Great oral health care should start quite early and can even start before the teeth emerge. At the office of Michael S. Spangler, DDS, PA, our goal isn't just to provide the dental care your child needs prior to adulthood, but to ensure they are comfortable with dentistry so that they face all visits without anxiety.
The early visits are designed to create a comfortable relationship and to learn the best oral health habits so that your child doesn't experience early dental issues. It is important to note that baby tooth development creates the foundation for later, so it is important that children with baby teeth still be seen by a dentist for children every six months.
There are many conditions that can present themselves at an early age that need to be addressed. Bite problems, teeth grinding, and cavities can occur earlier than you might think. It is also important for you to gain knowledge about how to avoid dental issues. We are happy to discuss such concerns as how sugary foods and drinks promote tooth decay or can break down enamel on the teeth. This is not to say that sweets and fruit juices must be eliminated completely, but there are steps you can take to minimize their adverse effects.
If you have questions about choosing a dentist for children, what age to start having your child seen, or anything else dental related, don't hesitate to contact us. We provide dental services for all ages in the Pfafftown, North Carolina area with dedication to one-one-one attention and comfort. Call today to learn more or schedule an appointment.
---
At the office of Michael S. Spangler, DDS, PA, our dentist for children proudly serves residents of Winston-Salem, Clemmons, East Bend, Walkertown, Kernersville, Pfafftown, and Yadkinville, North Carolina.