As an experienced dentist for children, we take things at your child's pace so they feel comfortable, safe, and secure.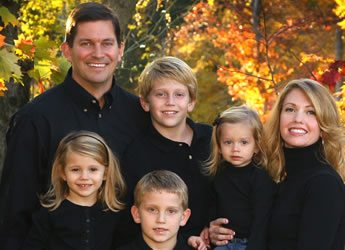 As parents, you want to not only care for your children's everyday needs, but also provide a foundation that they can build on throughout their life to be happy and healthy. If you want them to be comfortable visiting a dentist as an adult, the solution is to take them to a dentist for children who will provide a pleasant experience so they never become anxious at the thought of a dental exam or other dental procedure. Here at the dental office of Michael S. Spangler, DDS, PA, we have an excellent reputation for being a quality dentist for children. We focus on making children feel comfortable every time they visit.
We recommend bringing in your children at as young an age as possible, preferably before they even have their own first dental visit. By observing a family member's pleasant visit, they won't develop anxiety when it becomes their turn. It is also best if their first few visits to a dentist for children are for regular exams rather than something more involved such as dealing with a cavity.
As an experienced dentist for children, we are committed to taking things at your child's pace. If it takes several visits before we are able to do a thorough exam, that is perfectly fine. We are happy to give them the chance to get to know us first so they do not feel any pressure. We believe they should see our office as a safe and secure place to be, so they will always feel comfortable seeing a dentist in the years ahead.
If you have any questions or would like to get started having your child see a dentist, don't hesitate to contact us.
---
At the office of Michael S. Spangler, DDS, PA, our dentist for children proudly serves residents of Winston-Salem, Clemmons, East Bend, Walkertown, Kernersville, Pfafftown, and Yadkinville, North Carolina.