Quality dental care for children assures a lifetime of great oral health!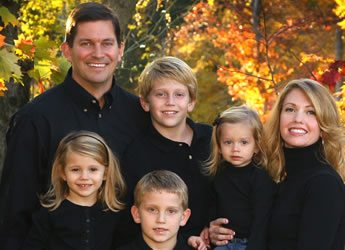 Often, the difference between an adult patient who is comfortable visiting the dentist and one who is anxious is what they experienced as a child. You can help your child get started down the road of pleasant dental experiences when you seek out a dentist for children who is dedicated to making them feel comfortable at every visit. Here at the dental office of Michael S. Spangler, DDS, PA, we are committed to making all our patients feel at ease, including children and adults who experience anxiety.
One of the ways we recommend you get your child comfortable with seeing a dentist for children is introducing them as young as possible. Bring them along as toddlers to watch another family member have a pleasant experience. Have them meet and become friends with our staff so that their first visit isn't one with what they'll see as a scary procedure. It can take a few visits before your child is ready to trust us to do an exam, but that's perfectly fine. Once they are comfortable to take the next step, that's when we do so, and not before that. A low-pressure environment is the ideal way to feel safe and secure.
In many cases, the first couple of visits to a dentist for children is more about providing support and education to the parents about the oral health of the child. You'll love our easygoing and friendly manner around you and your children. Our dental office has served the Winston-Salem, North Carolina community for almost 50 years and we are confident you'll appreciate the one-on-one service we offer. Call today to schedule an appointment or to ask any questions you may have.
---
At the office of Michael S. Spangler, DDS, PA, our dentist for children proudly serves residents of Winston-Salem, Clemmons, East Bend, Walkertown, Kernersville, Pfafftown, and Yadkinville, North Carolina.