Don't put up with pain and discomfort — we can help you through the root canal procedure and deliver optimal results.
When you have a tooth that is weakened, causing you a lot of issues with pain or sensitivity or has had extensive fillings and other problems, sometimes the best solution is a root canal. The sensitive nerves that are drawn into the roots of your tooth can sometimes cause a lot of pain and discomfort, necessitating root canal procedures. Here at the dental office of Michael S. Spangler, DDS, PA, we want to make sure that you go through this procedure with as little discomfort as possible for the best results.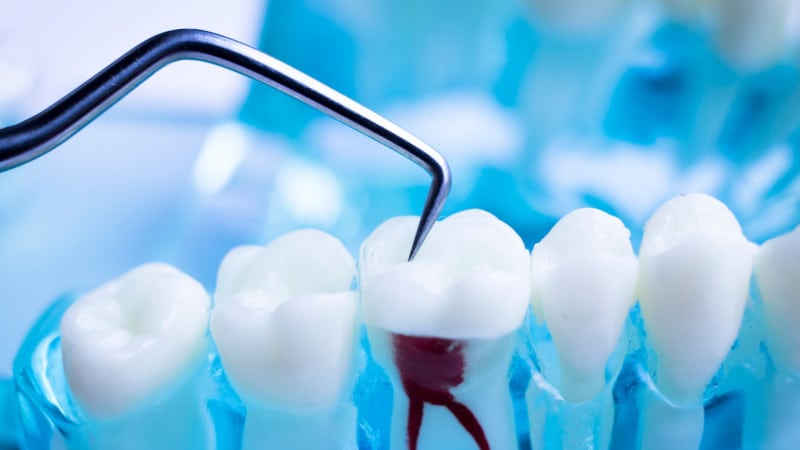 A root canal isn't a procedure that should be taken lightly, but with the skilled hands of our experienced dentist and dental care professionals, it is also one that you don't have to worry about. We have been working on all sorts of dental care problems, including root canals, for decades now. This gives us the experience and steady hands that you want when someone is performing a sensitive procedure! When you come to us for a root canal, you can feel confident that we are going to be with you every step of the way. Because our team gives our patients undivided attention and works patiently and to your comfort level, you can get your root canal completed with less discomfort.
If you are in the Clemmons, North Carolina area and need a root canal, we here at the dental office Michael S. Spangler, DDS, PA would love to help. Give us a call today to make an appointment for great results.
---
At the office of Michael S. Spangler, DDS, PA, we perform root canal services for residents of Winston-Salem, Clemmons, East Bend, Walkertown, Kernersville, Pfafftown, and Yadkinville, North Carolina.