Our family dentistry services will help every member of your household in Winston-Salem achieve their best oral health.
When it comes to oral healthcare, having great habits for the whole family means you can enjoy a brighter smile and healthier teeth and gums. At the dental office of Michael S. Spangler, DDS, PA, we offer many family dentistry services that will help you maintain your oral healthcare goals.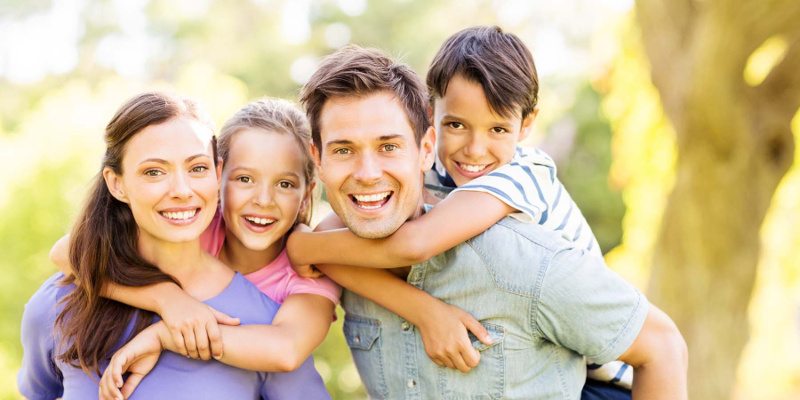 Tooth Extraction – There may come a time when you have one or more teeth that cause pain and discomfort, no matter what you do to try to resolve the issue. We can determine if a tooth extraction will alleviate your discomfort and help your teeth and gums heal.
Crowns & Bridges – If you are missing one or more teeth, it not only affects your smile, but also the way you complete routine activities like talking and chewing. With crowns and bridges, we can complete your smile again, while also making your daily activities more comfortable and enjoyable.
Root Canal – While the thought of a root canal might be stressful, sometimes this is a necessary procedure to prevent more severe health problems. We'll do everything possible to make you comfortable during this procedure, so you can get back to your routine afterwards.
Cavity Filling – Even those of us with great oral healthcare routines can sometimes end up with a cavity. The good news is that with the latest dental technology, we can make a cavity filling fast and efficient, without taking too much time from your day.
Dental Checkup – Of course, we believe the best way to enjoy great oral health is to schedule routine dental checkups. It's the primary way we provide family dentistry services for the whole family!
If you are in Winston-Salem, North Carolina and have questions about our family dentistry services or need to schedule a dental appointment, contact us at the dental office of Michael S. Spangler, DDS, PA today.
---
At the office of Michael S. Spangler, DDS, PA, we offer family dentistry services to residents of Winston-Salem, Clemmons, East Bend, Walkertown, Kernersville, Pfafftown, and Yadkinville, North Carolina.